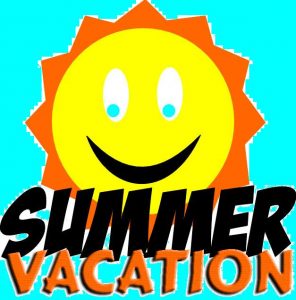 Teachers of any education level have a really difficult yet gratifying job.  But when it comes to the summer time and "their" time, exactly what do teachers do?  We know they don't spend the summer working because there are no kids to teach!  If you've ever wanted to be a teacher or you are a student and you are just curious about what teachers do in the summer time, continue reading the article below for some information.
Educational Aspects
Really, all teachers like Shari Duddy have a choice to do whatever they want in the summer.  Some teacher's do "me" time, while others choose to continue their education or do educational task and activities.  It's up to the teacher obviously, but I know teachers on both wavelengths – ones that have been teachers for what seems like eternity and ones that are just starting out and they all do different things.  When it comes to the educational aspect teachers do a lot of things, but here are a few that they might consider:
Summer School Instruction:  I think when most kids have to talk summer school, they don't realize that real life teachers, maybe even the ones they had during the school year, will be teaching them.  But, this is entirely true and it does happen.  Maybe this is technically considered the short end of the stick since you can't enjoy your summer time without any everyday school instruction, but I think some teachers actually enjoy this type of summer!  I had a few teachers growing up and they made it their life's mission to being the best teacher.
Curriculum Development: If you are a teacher, you can still enjoy your summer away from school but you also need to start thinking about next year's curriculum and develop it as needed.  This could be regular school curriculum for students, special education students or whatever else.  This can also include any school trips you want to organize, activities in or out of school, etc.
Tutoring:  This is two-fold to be honest.  First off tutoring is a great way to keep the mind fresh – in both kids and teachers, but it also allows the teacher to earn some summer income when school is not in session.  Teachers can choose to either tutor their own kids in the school or they can take on other students from other schools.  Teachers need to make sure, though, that they follow whatever is in their contract for tutoring i.e.; you can only tutor kids in a certain school zone.
Camp Counselors:  You might be surprised to know that some camp counselors are actually teachers or have an educational background.  This is especially true if it's an educational summer camp or for special needs children.  Don't get me wrong, anyone that wants to help kids with special needs is an A+ in my book, but you also need to have some sort of an educational background to teach kids in any capacity with special needs.
Special Needs Programs: There are a whole slew of educational programs for special needs children in your city right now and all of them are in need of teachers with an educational background as well as background in special needs education.  This is a really gratifying experience and like with your other school, its very hands on.
Lectures:  Some teachers also may be interested in teaching or giving lectures.  This can be high school and middle school teachers, but it's primarily college professors and teachers that want to give lectures on specific subjects.
Fun Time
Not all teachers choose to do any of the above mentioned activities (besides curriculum planning).  In fact, some teachers just want to do their own thing in the summer, and frankly I can't say I blame them!  Kids get a summer vacation, so why shouldn't teachers also enjoy their time off too.  Some teachers plan vacations on their own or with their immediate family, do local activities like fishing, kayaking, tennis, etc.  While even more teachers just relax, kick back and read a few books.  If anyone actually deserves to take some time for their selves, it's definitely a teacher!