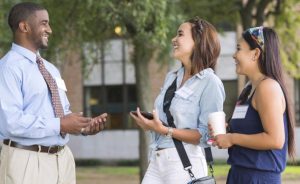 High school students generally have one goal in mind after the last school bell rings in mid-June, and that is to relax.  They want to sleep in, stay up late and hang out with their friends.  Well, that is fine… for a short while anyway, but, of course the novelty wears off and soon the parents are trying to come up with a Plan "B" to thwart boredom.
Plan "B" could be an educational way to incorporate ideas into your high school student's Summer agenda.  Here are some great ideas for high school students to do during this gap in school activities.  Why not try a few now because Summer will zip by before you know it.

Volunteer for a cause
There are many ways to volunteer – you can find the perfect match for a Summer unpaid opportunity by heading over to Volunteer Match (https://www.volunteermatch.org/) where you can use a filter to tailor your volunteer job to match your hobbies and interests and then plug in your zip code. Voila!
Volunteering is a good way to meet new people, learn new skills or hone existing ones, and what skills you learn are good résumé building experiences as well.  For example, Learn & Serve America  is an organization where you will have a chance to use what you have learned already in life to help others.  Volunteers participating in this program, who go above and beyond, can be recognized with community service awards.
Not only do you get a warm-and-fuzzy feeling when doing volunteer work, but, it is an important time for self-discovery, and, for thinking and planning for the long-term like for college and/or a career.   For high school students looking to further their education via college, volunteering is an excellent way to bolster your own credentials for when you enter the college admissions process as well.  As you may or may not know, it is never too early to start planning the tedious process of applying for college.
Summertime activities below will permit high school students to develop new interests and skills, whether they are spending the Summer at a cottage up north, or, enjoying a "staycation"  in their hometown.
Get a job as an intern
Oftentimes an intern job is non-paying… of course it is the wealth of experience gained, rather than the menial, or non-existing pay, that counts in the long run.  So, whether this will eventually become a paying job or not, observing someone in a field of interest can help students immeasurably in their eventual chosen career path.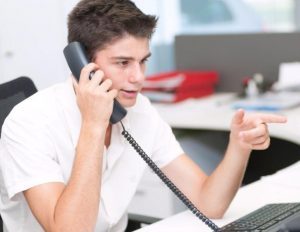 Job shadowing
Another option for on-the-job training is called "job shadowing" which is when you are encouraged to feel passion for the work by "tagging along" throughout the work day as a "shadow" to a competent worker.  The job shadowing work experience is a temporary, unpaid exposure to the workplace that is tailored to the student and encourages participation in their occupational area of interest.  A good mentor will take the time to spend with their mentee and the lessons learned are instrumental for lighting a fire, to eventually set them onto a path in the right direction forever.
Students should have a respite from school, but also not stray too far from the rigors of the school regimen.  Summer is a season for lazing a bit, but keeping the brain engaged as well.  And a little bonus is that your guidance counselor will clap you on the back when you show how you spent your Summer vacation – little or no pay for a valuable experience and to have broadened their horizons.
Get a Summer job
High school students should never underestimate the importance of small jobs, during the school year, it is very difficult to factor in a part-time job and get your studies done (and hopefully keep a good grade point average.  Balancing work and school shows stamina and grit and is a prized character trait when college admissions officers are reviewing your life experience to date.   Even if teenagers are unable to procure a steady part-time job, just doing odd jobs like mowing a neighbor's lawn, shoveling their snow or running errands for an elderly neighbor all show initiative, responsibility and maturity beyond their years
Think ahead
Take advantage of downtime from school to scope out future college picks – read up about them, take a virtual tour of campus or even a real-time tour if the campus is close.  No time like the present for being proactive regarding your education.